Regular price
Rs. 799.00
Sale price
Rs. 599.00
Unit price
per
Sale
Sold out
Share
WHITE TEA BLEND
Description
Introducing White Wizard – your ultimate health & wellness solution! This tea from SOL - Reinvent & Restore transcends the boundaries of a typical tea – it holds the key to unlocking your wellness journey through its healing properties. So why not pamper yourself? Your body truly deserves it!
Why drink this tea?
 YOUTHFUL RADIANCE - Experience a radiant complexion and reduced signs of ageing with our White Wizard Tea. The combination of antioxidant-rich white tea, skin-nourishing rose, and inflammation-reducing turmeric helps protect your skin from oxidative stress, promoting a youthful glow.
DIGESTIVE HARMONY & WEIGHT LOSS - Support a healthy digestion and promote gut health with our herbal tea blend. Soothing mint, digestion-aiding ginger, and gut-friendly rooibos team up to soothe discomfort, aid digestion, and help reduce weight.
LUSTROUS HAIR REVIVAL - Infused with orange peel, ginger, and kudzu root, this tea supports scalp health, strengthens hair follicles, and promotes hair growth, helping you achieve lustrous locks that turn heads.
STRESS-FREE BLISS - Find your inner calm and embrace a stress-free lifestyle with each sip of sol tea blend. Ashwagandha, tulsi rama, and soothing rose work together to support your body's stress response, helping you relax and achieve a sense of tranquillity.
IMMUNE ARMOR - Boost your immune system naturally with our powerful herbal tea blend. Tulsi rama, immune-boosting ginger, and vitamin C-packed orange peel combine forces to fortify your body's defence mechanisms, helping you stay resilient against seasonal threats.
NATURAL ENERGY BOOST - Say goodbye to artificial energy drinks and embrace a natural boost with our herbal tea blend. White tea and invigorating ashwagandha provide a gentle lift, sharpening your focus and energising your body and mind without the crash.
HEART HEALTH CHAMPION - Take care of your cardiovascular health with our herbal tea blend. Kudzu root, known for its heart-supporting properties, helps improve blood flow, maintain healthy blood pressure levels, and keeps your heart in top shape.
Ingredients
White tea, Orange Peel, Rose, Tulsi Rama, Kudzu Root / Vidarikhand Safed, Rooibos, Ashwagandha, Mint, Turmeric, Ginger
Caffeine
Contains Caffeine

Mode



Can be enjoyed both in hot and cold form

Tasting

 

Notes
Enjoy the sweet and fragrant flavours of Rose and Mint, combined with a refreshing hit of Fennel for an unforgettable taste experience.
Origin
India
Packaging
Tight-lid cylindrical containers for loose leaves and sachets for tea bags are used to store teas after they have been vacuum-sealed in Matellised Packaging, which protects the teas from air and light while also preventing them from absorbing aromas and deteriorating over time.
View full details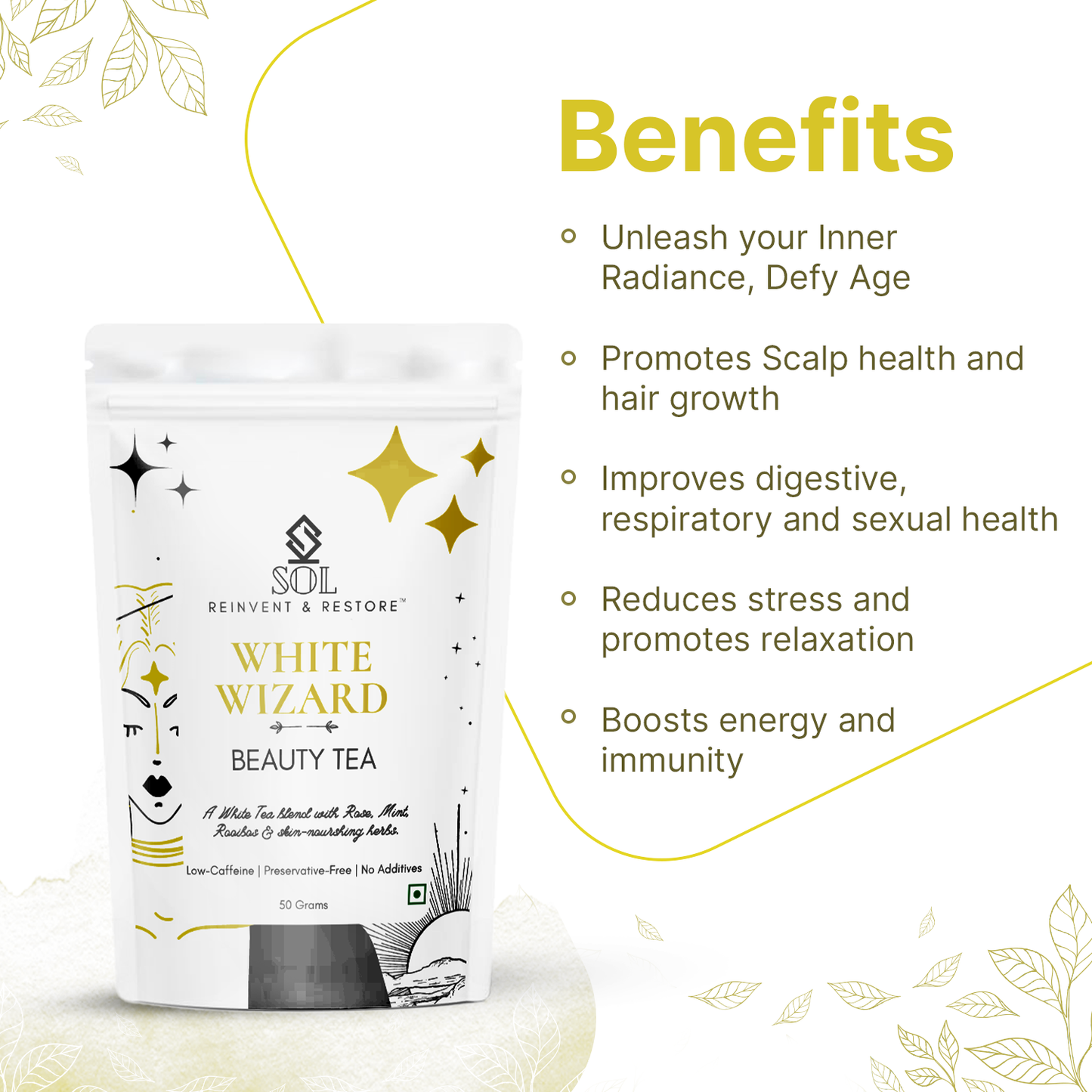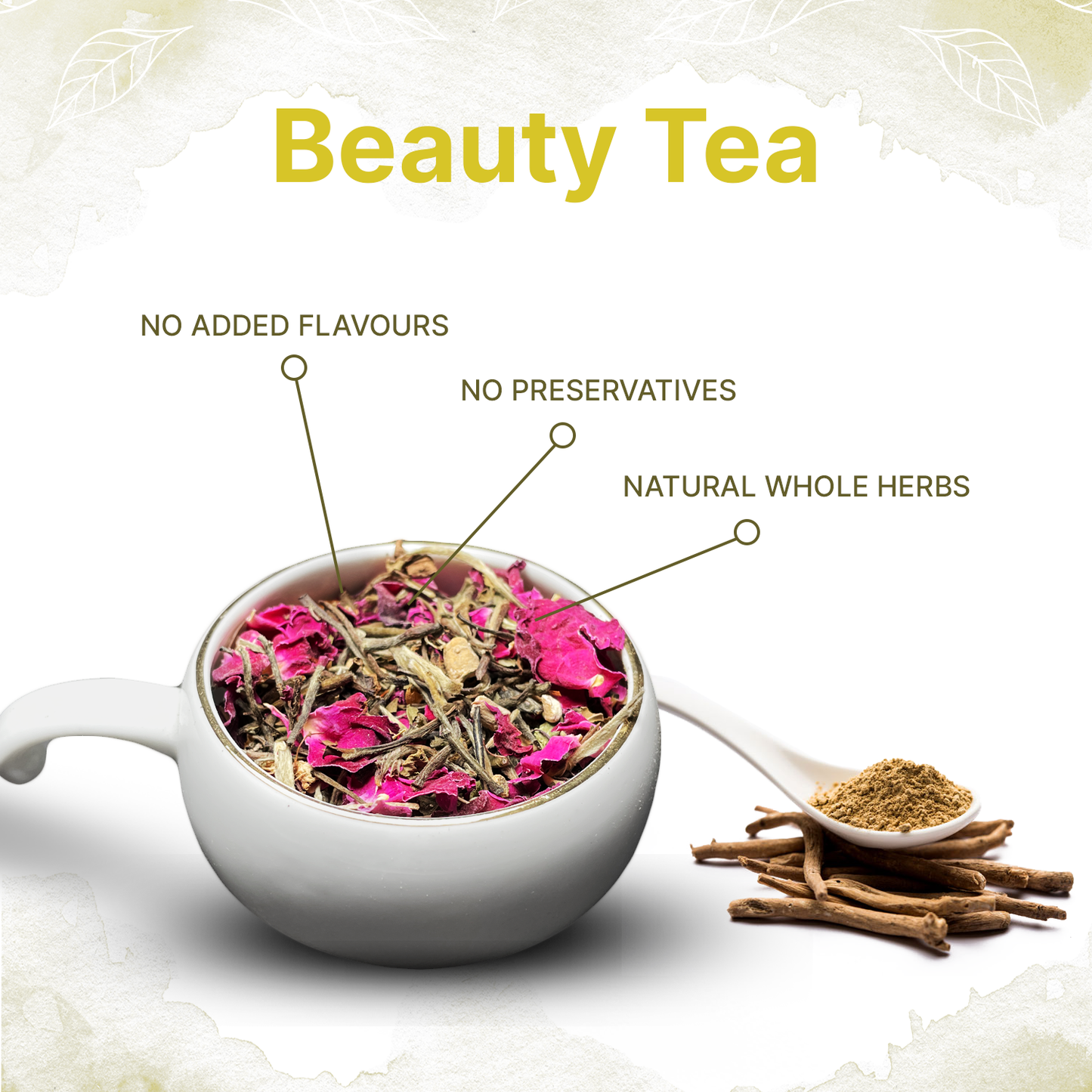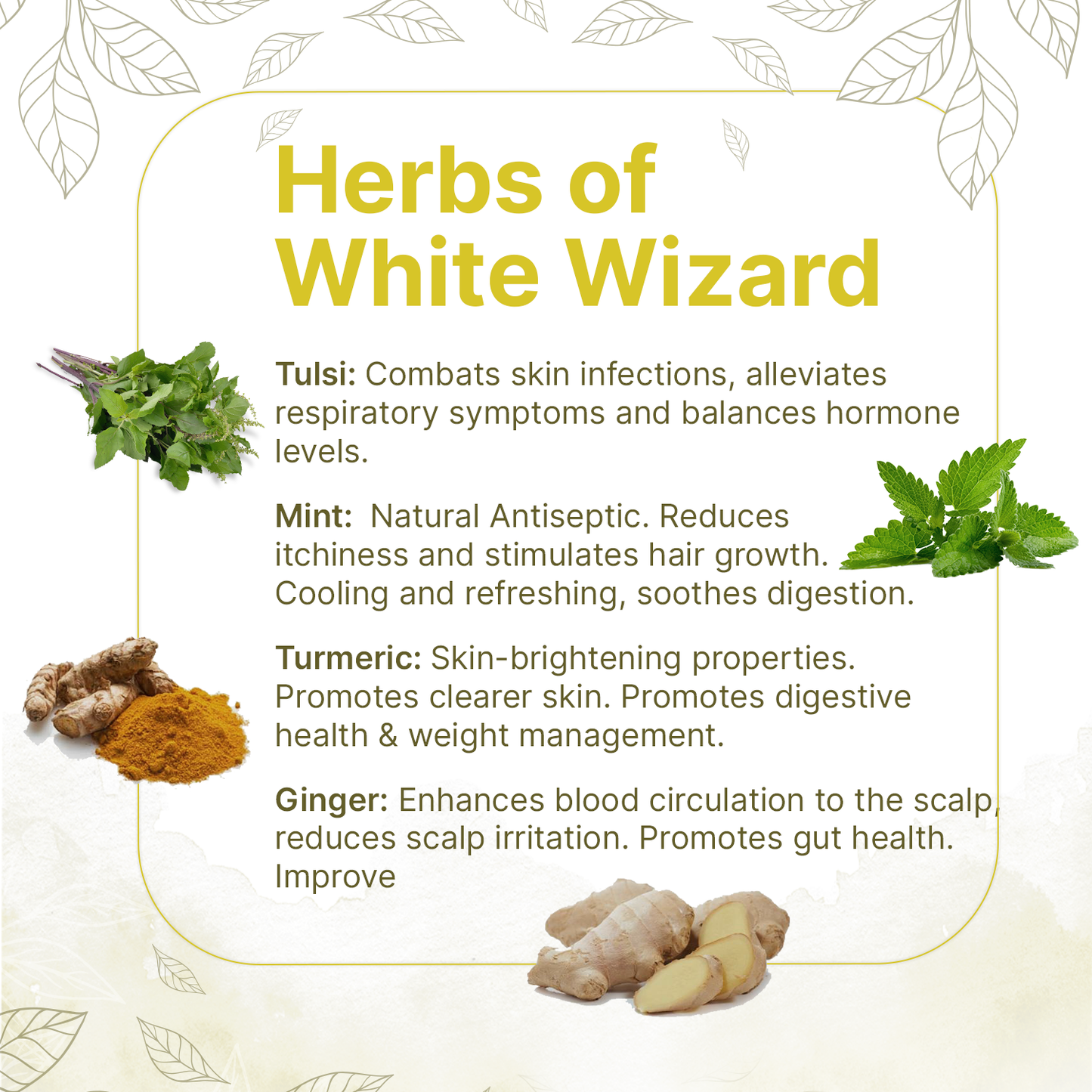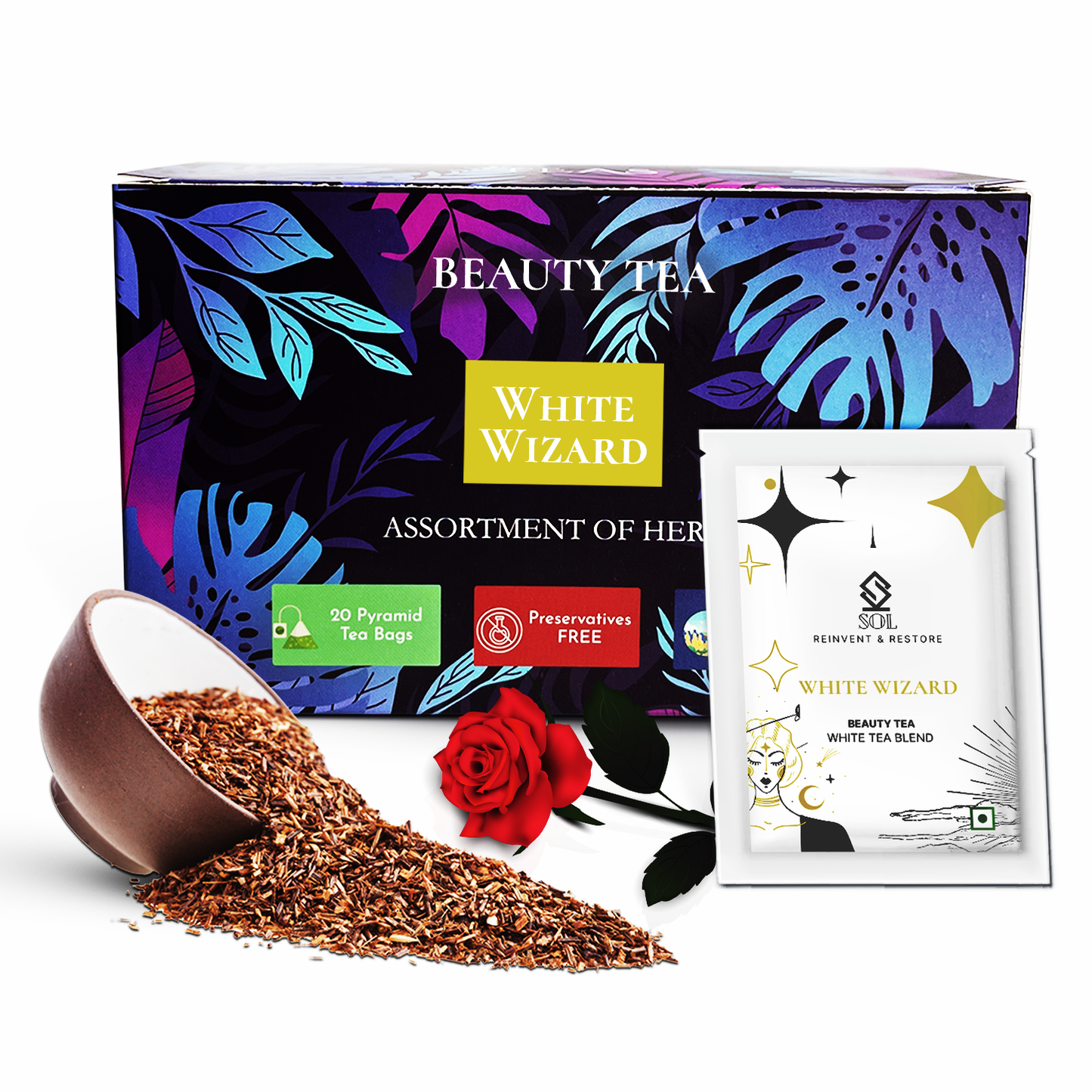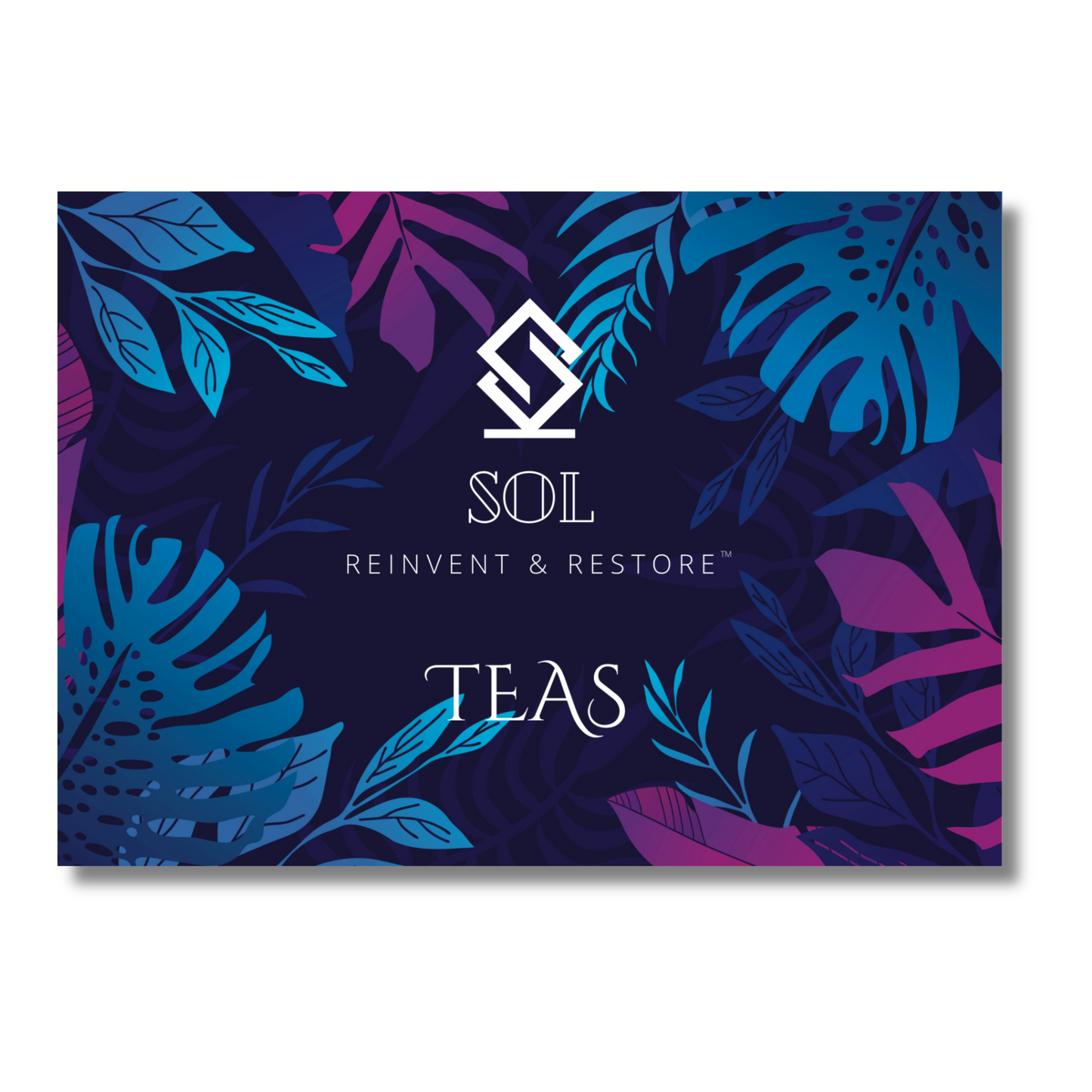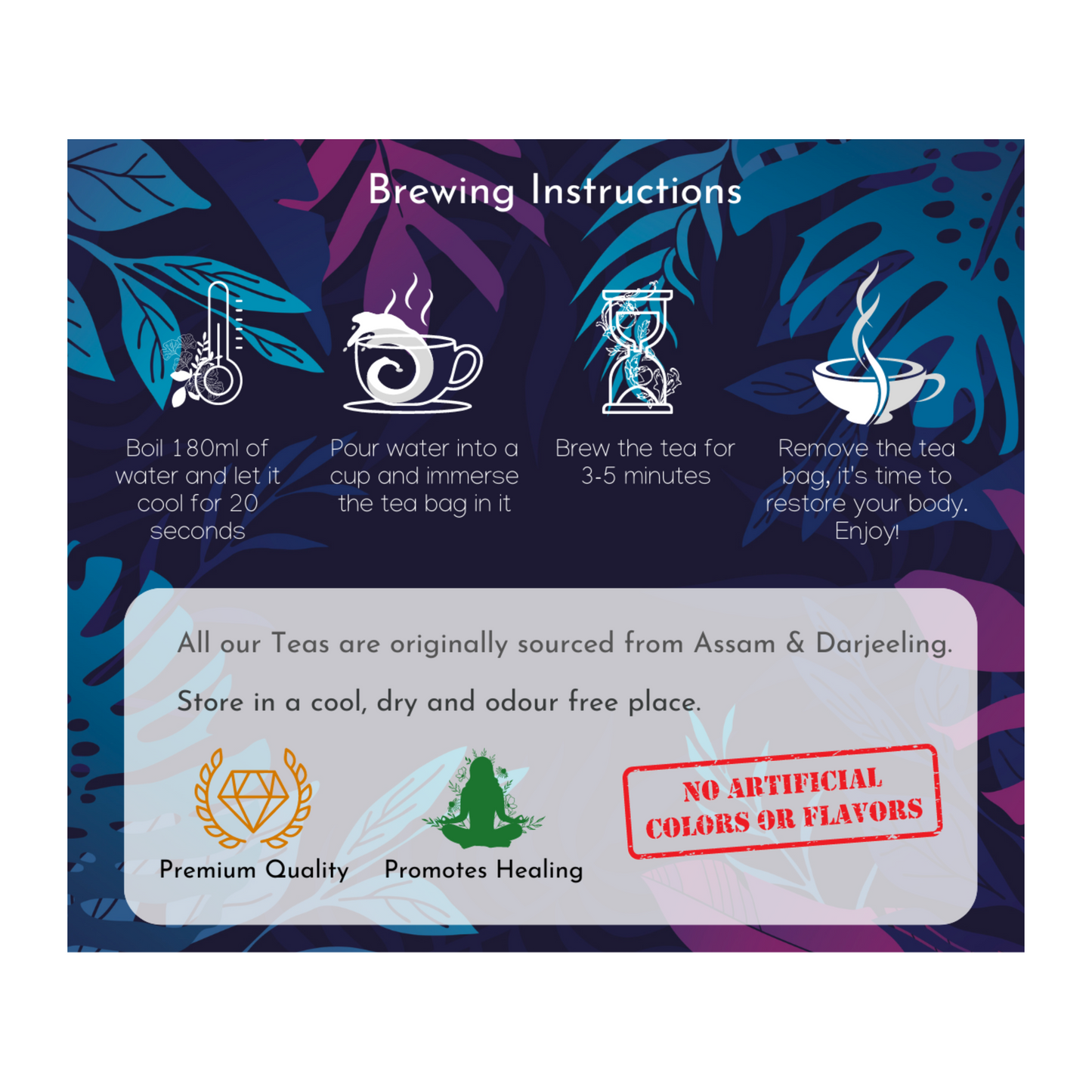 Shipping

We ship the product within 24 hours of order placement

Returns

Return valid for 7 days. The package needs to be sealed and in original condition.