Regular price
Rs. 799.00
Sale price
Rs. 549.00
Unit price
per
Sale
Sold out
Share
AYURVEDIC KADHA BLEND
Description
Get ready to enter the world of wellness with Kwath Kadha! This natural super-solution is here to ensure your overall health and well-being stay in tip-top shape, even during the turbulent times. Advised by the ministry of Ayush ayurveda during covid times, our time-tested and natural super-solution is an amazing blend of herbs that offer a myriad of benefits.

Why drink this tea?
IMMUNE SYSTEM POWERHOUSE:
Supercharge your immune system with a potent blend of Tulsi, Amla, Giloy, and Ashwagandha. Shield yourself from common illnesses and enjoy a robust defense against pathogens. Unlock your body's natural protection with this immune-boosting tea.
SOOTHE INFLAMMATION, RECLAIM VITALITY:
Experience the remarkable anti-inflammatory properties of Turmeric, Ginger, and Licorice. Liberate your body from chronic inflammation during cough & cold and embrace a vibrant, pain-free life. Rediscover your zest for life with the soothing benefits of this anti-inflammatory tea.
DIGESTIVE BLISS, SAY GOODBYE TO DISCOMFORT:
Unleash the digestive power of Ginger, Black Pepper, and Licorice for ultimate relief. Banish bloating, gas, and indigestion, and savor every meal without worries. Discover a world of culinary freedom and digestive harmony with this tea.
UNWIND, CONQUER STRESS, AND RESTORE BALANCE:
Embrace serenity and conquer stress with the harmonizing magic of Ashwagandha, Tulsi, and Licorice. Reclaim your inner calm and experience the tranquility that elevates your well-being.Find your sanctuary in a cup, and let this tea become your daily escape.
AGE-DEFYING ANTIOXIDANT ELIXIR:
Awaken your senses to the antioxidant power of Amla, Turmeric, and Cinnamon. Safeguard your cells against the ravages of time, and revel in a youthful glow. Unlock the secret to radiant vitality with this antioxidant-rich tea.
Ingredients
Amla, Giloy / Guduchi , Turmeric, Ashwagandha, Tulsi, Cinnamon, Ginger, Black Pepper, Licorice
Caffeine
None
Brewing Instructions
Water should be heated to a temperature of 99 Degrees Celsius, and then add the tea to it and brew for 4-6 minutes.
Recommended Dosage
Try this tea for a regular period of 60 days and see the transformation yourself. 2-3 cups per day is sufficient.
Mode



Best enjoyed in hot form

Tasting

 

Notes
Warm Aroma and Earthy Flavour
Origin
India
Packaging
Tight-lid cylindrical containers for loose leaves and sachets for tea bags are used to store teas after they have been vacuum-sealed in Matellised Packaging, which protects the teas from air and light while also preventing them from absorbing aromas and deteriorating over time.
View full details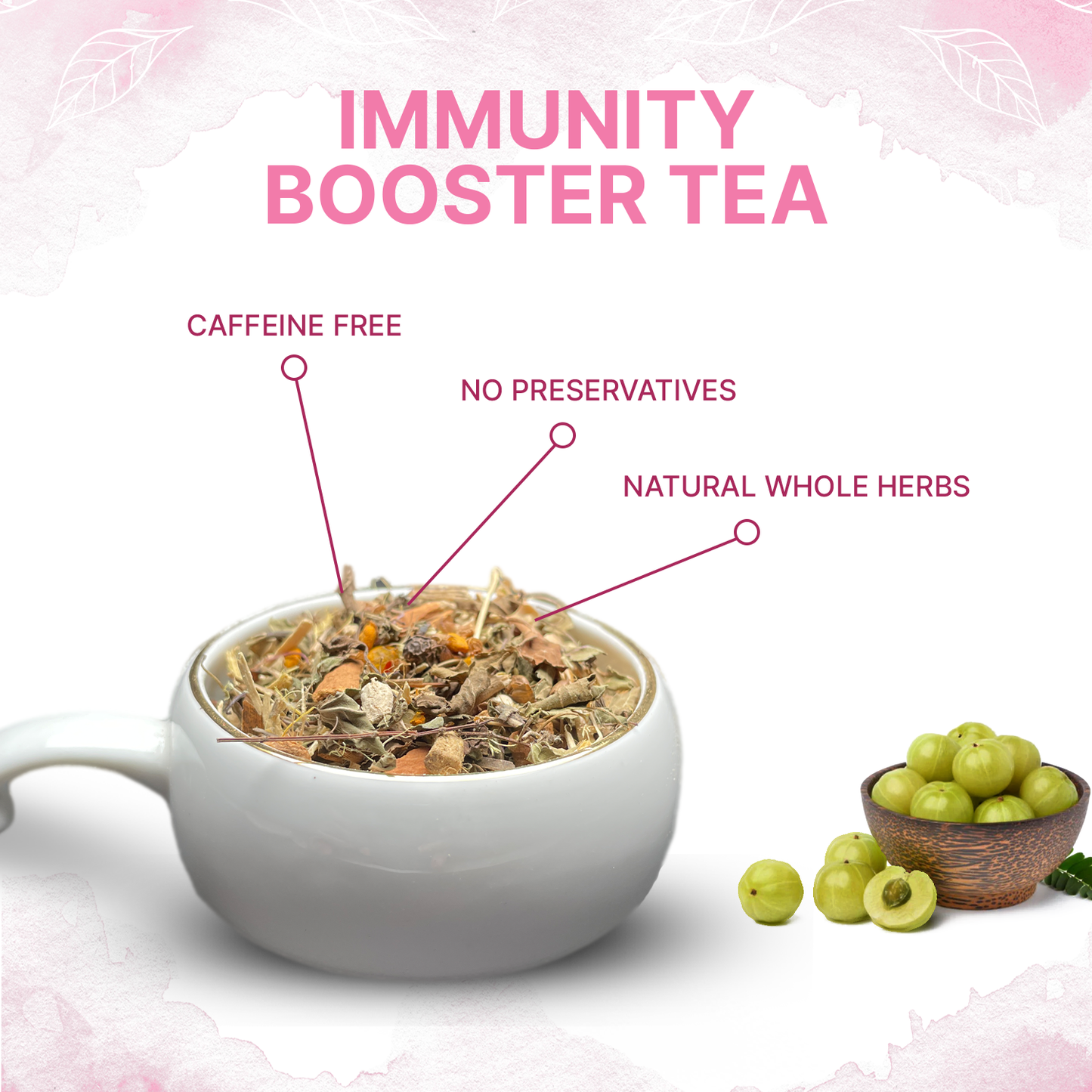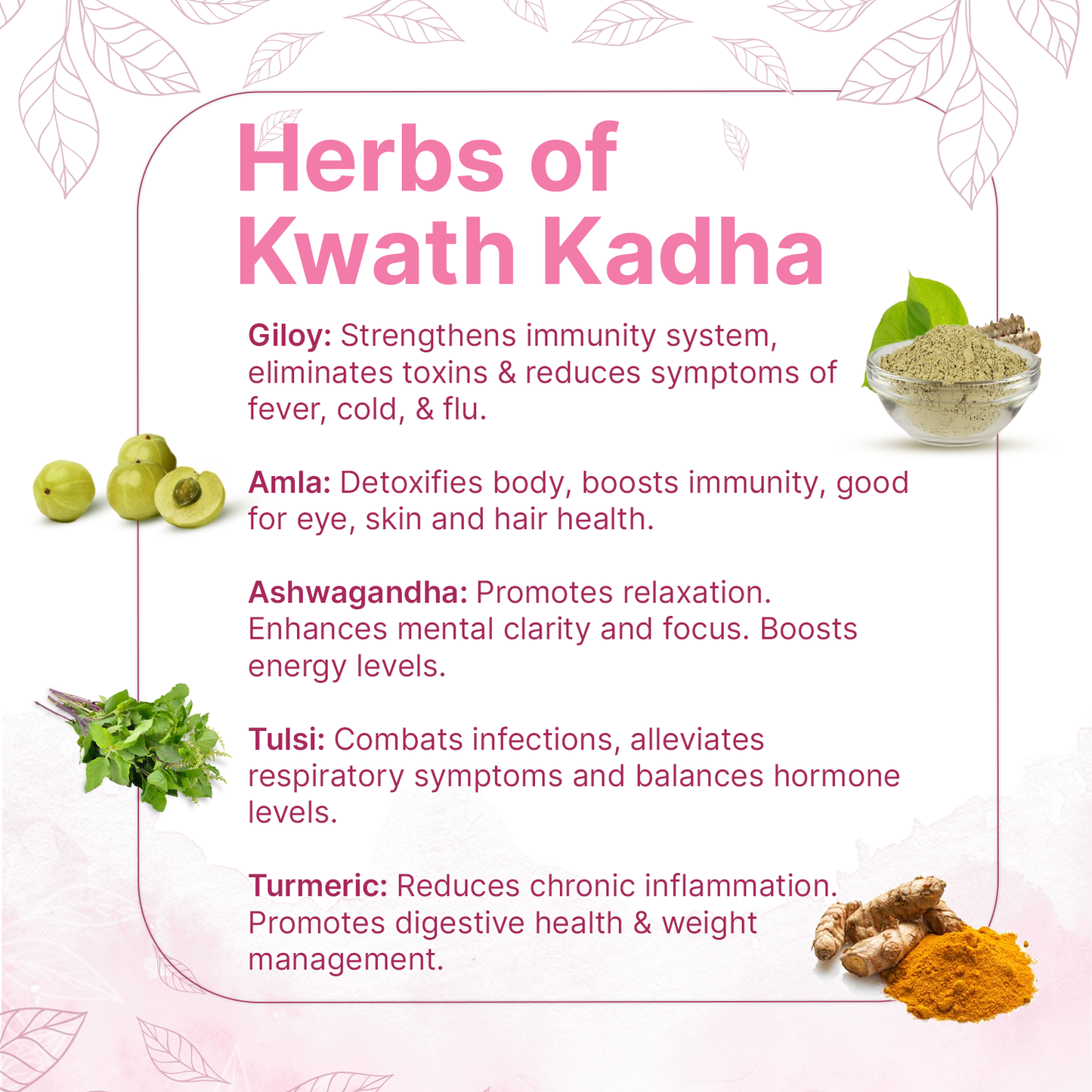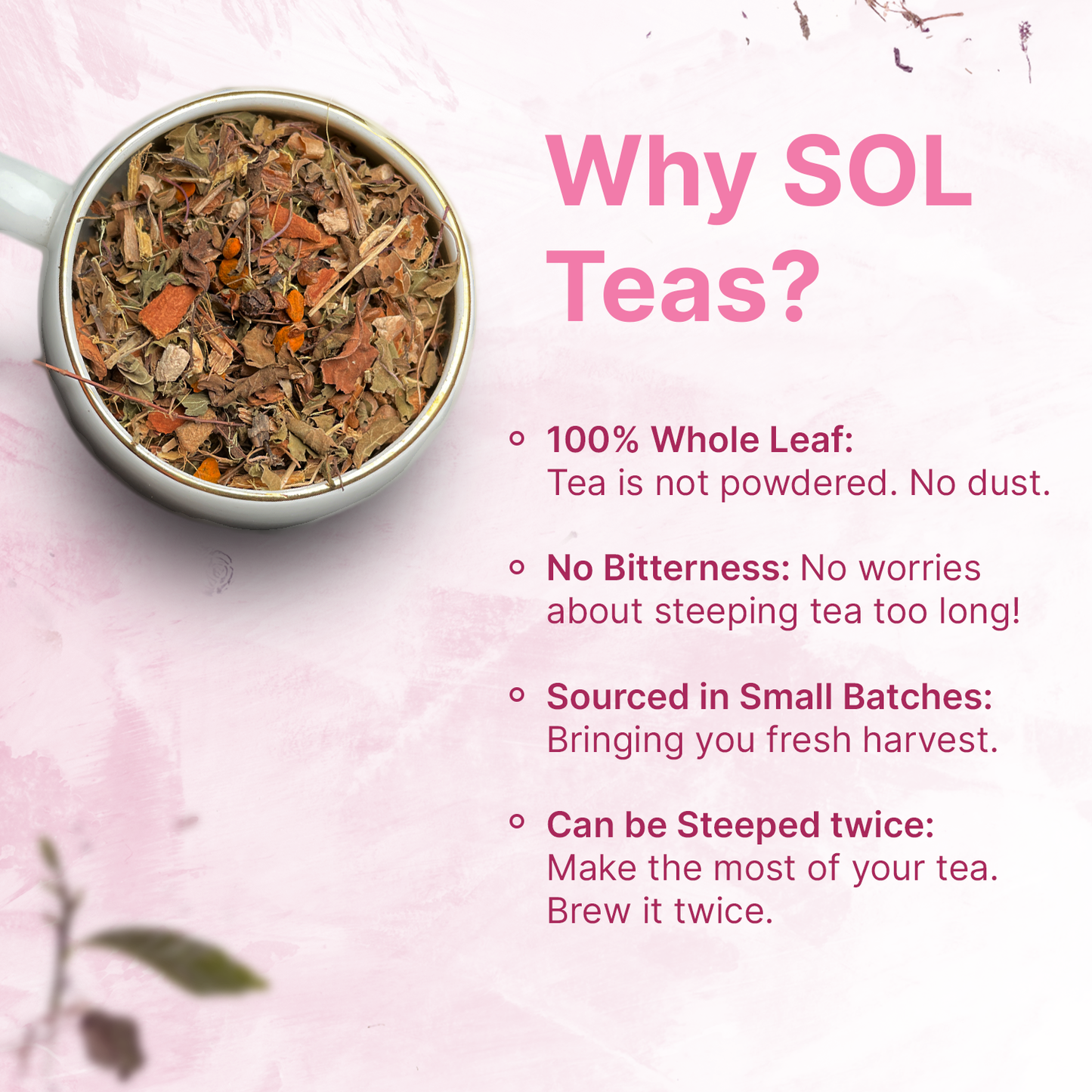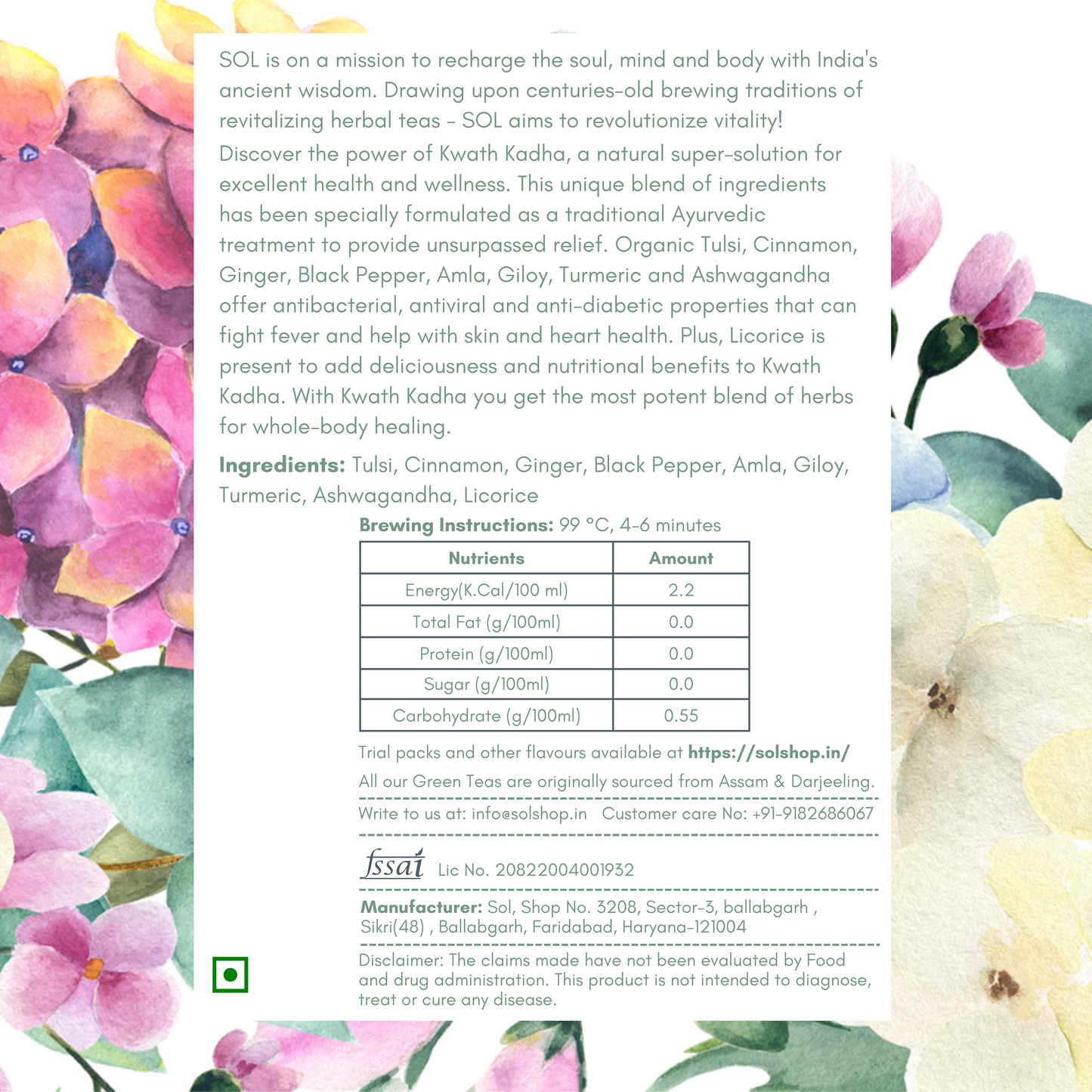 aluminium is harmfull
sir please dont use aluminium foil for packaging
as it is very harmfull for human body also use glass jar packing if possibal but aluminium should not be used
Shipping

We ship the product within 24 hours of order placement

Returns

Return valid for 7 days. The package needs to be sealed and in original condition.