Regular price
Rs. 799.00
Sale price
Rs. 599.00
Unit price
per
Sale
Sold out
Share
LIVER DETOX TEA
Description
Introducing Jolly Jecur Tea, your very own herbal apothecary in a cup! Made with some of the most renowned medicinal plants. This energizing tea is delicious and nutritionally rich. You can read more about it in the blog here.
Our unique tea is blended perfectly with organic Nettle, Echinacea, Sarsa Parilla, Milk Thistle, and Dandelion, which have been used for centuries to help detoxify the body and promote wellness. Ayurvedic studies have shown that herbs such as Milk Thistle and Sarsa Parilla are very effective in maintaining overall Liver health and help in Liver Detox. 
So sip away – your tea is freshly brewed with each steaming cup - and enjoy all the benefits that Jolly Jecur brings to the table!
Ingredients
Nettle, Echinacea, Sarsa Parilla, Milk Thistle, Dandelion
Caffeine
None
Brewing Instructions
Water should be heated to a temperature of 99 Degrees Celsius, and then add the tea to it and brew for 4-6 minutes.
Mode



Best enjoyed in hot form

Tasting

 

Notes
Warm Aroma and Earthy Flavour
Origin
India
Packaging
Tight-lid cylindrical containers for loose leaves and sachets for tea bags are used to store teas after they have been vacuum-sealed in Matellised Packaging, which protects the teas from air and light while also preventing them from absorbing aromas and deteriorating over time.
View full details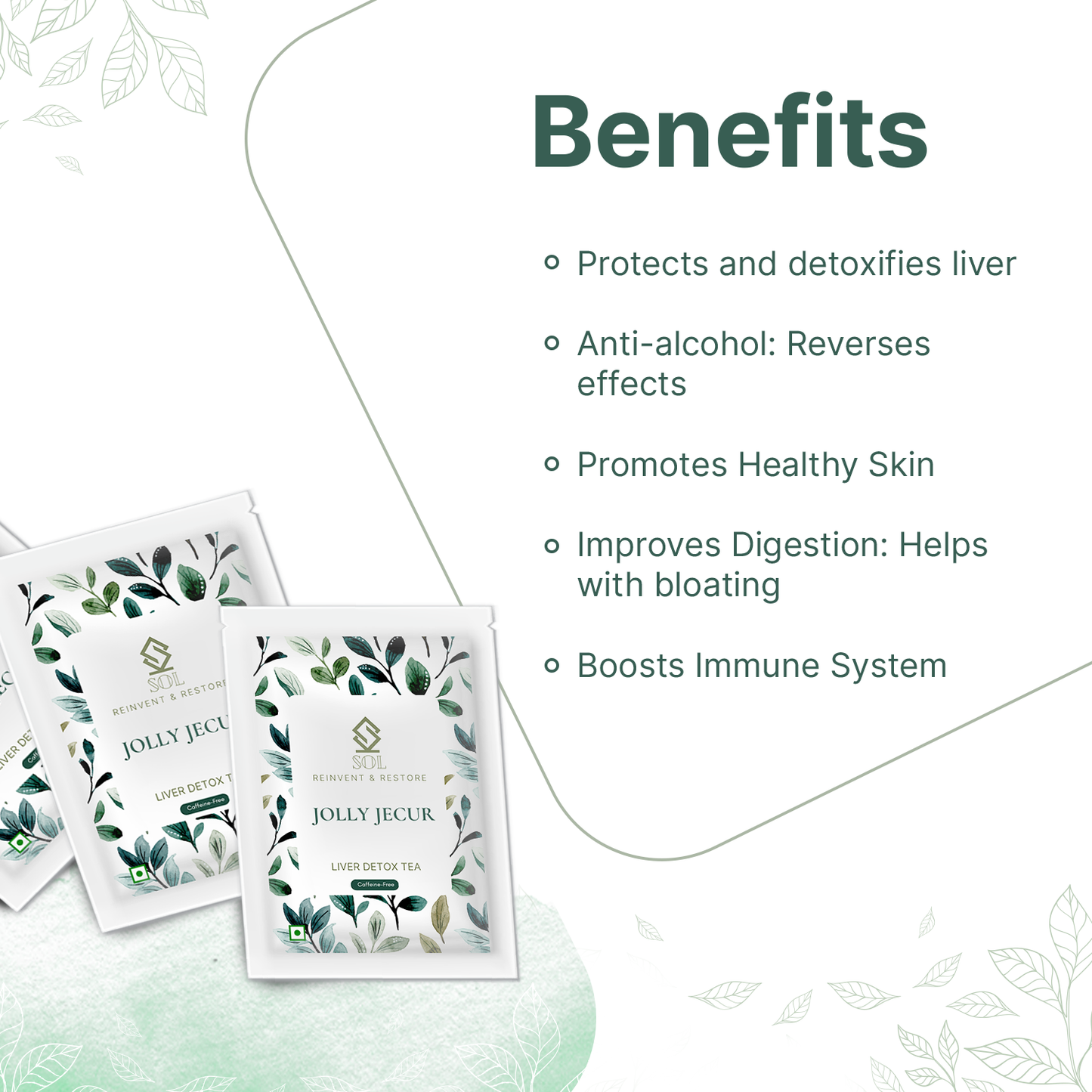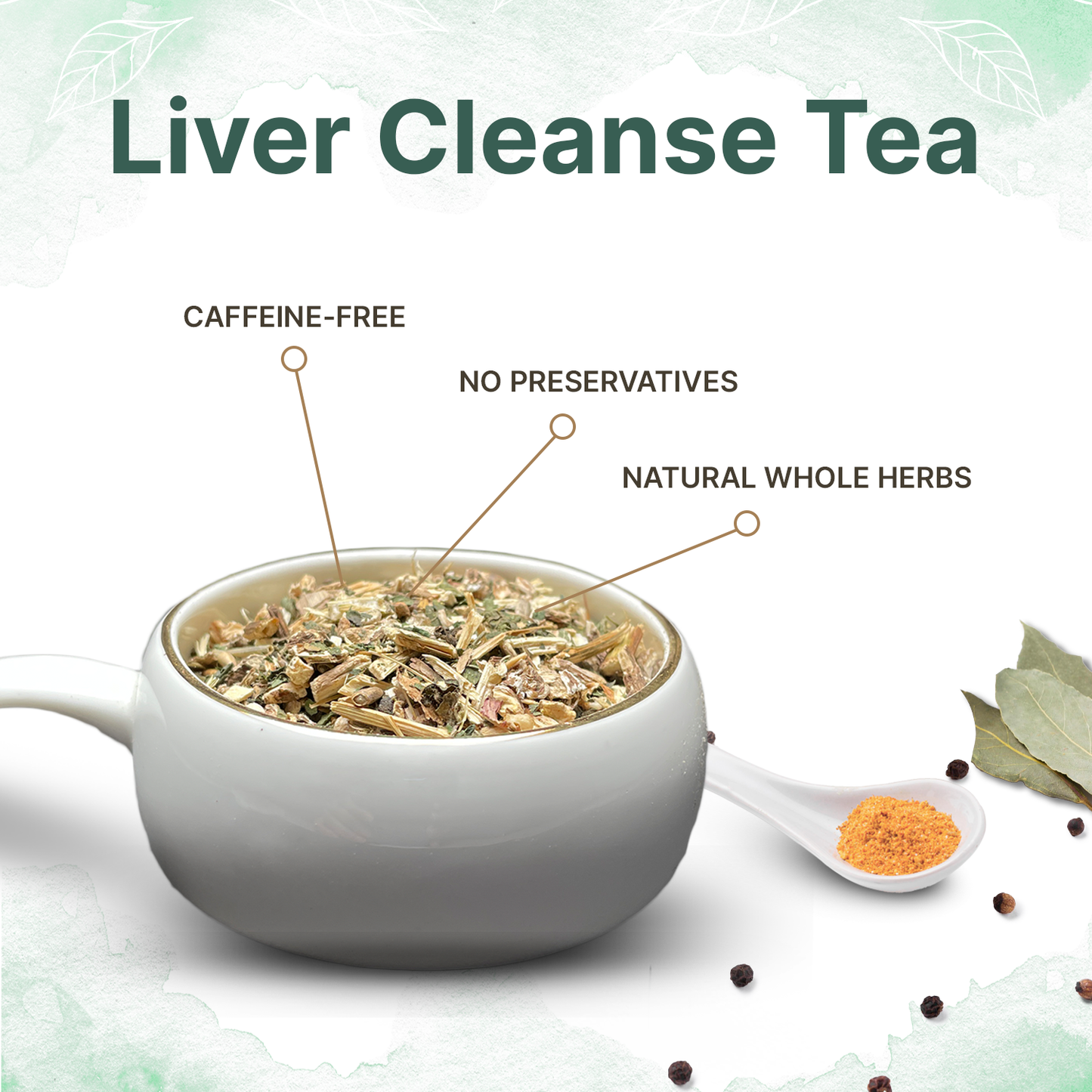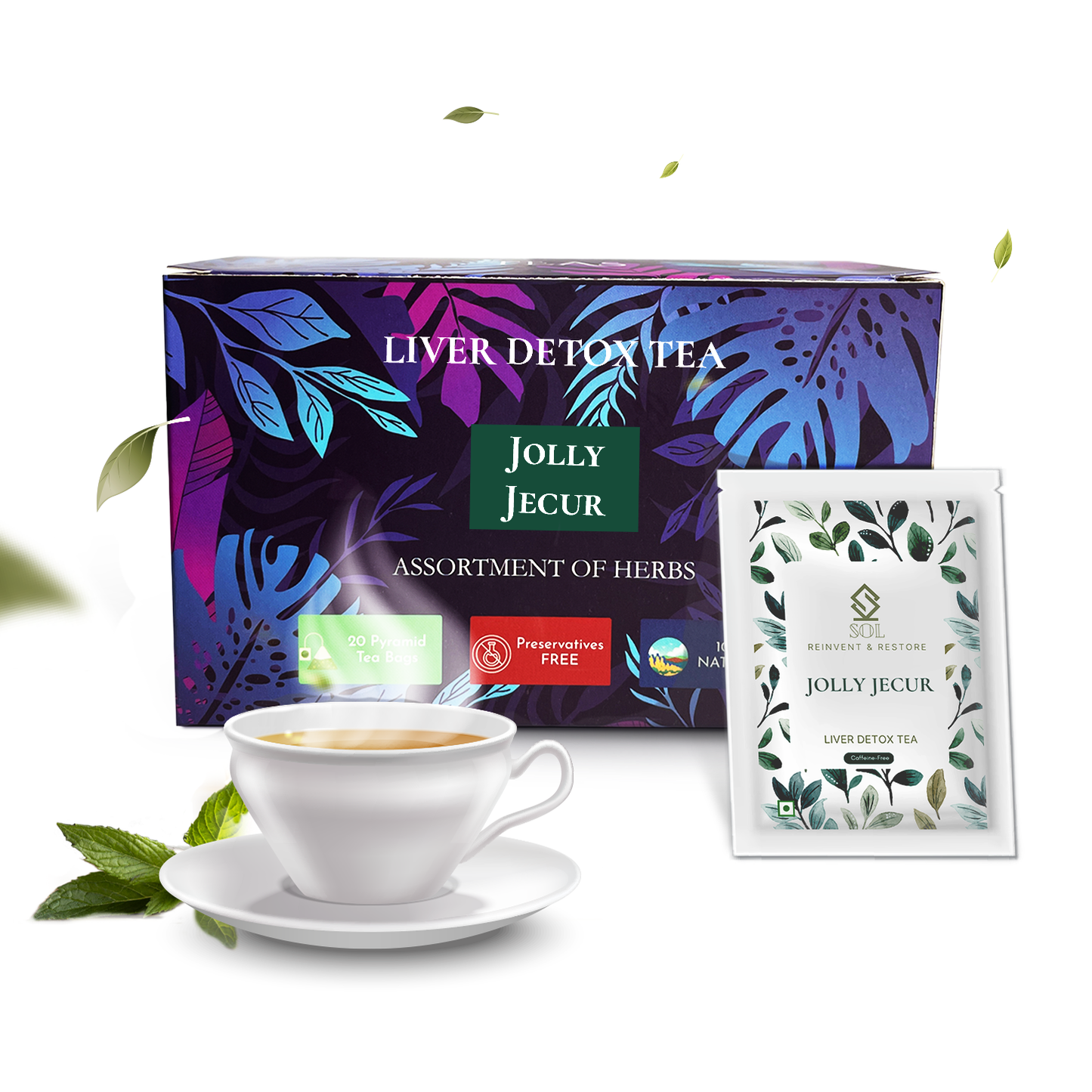 Good Product
Amazing Tea. I purchased this product a month back and it has helped me a lot. Good quality ingredients in a nice packaging. Would recommend it to everyone.
It Works
I have been using this Tea for 3 weeks now. It feels cool on the stomach. This product has helped me with bloating and acidity issues after eating and drinking. I feel so active and full of energy. I can also see its effect on my weight and skin. My skin has improved drastically.
Helped me a lot
I get stomach troubles pretty easily, like indigestion and sometimes constipation. But ever since I started using it, things have been better. I'm gonna keep at it and see how my body reacts in the long run.
Shipping

We ship the product within 24 hours of order placement

Returns

Return valid for 7 days. The package needs to be sealed and in original condition.