Regular price
Rs. 799.00
Sale price
Rs. 499.00
Unit price
per
Sale
Sold out
Share
ENERGY TEA
Description
Our Energy Green tea is a unique blend of whole-leaf Green tea brought to you in its purest form straight from the luxurious tea gardens of Assam. This SOL tea has a unique piquant taste of natural ingredients that will energize you instantly. Possessing undertones of fruity & flowery flavour with the nutrition of both, this tea is excellent whether drunk as a hot brew or cold.
Health Benefits
Green Tea keeps you satiated for a longer duration thereby helping in weight management.

Hibiscus helps manage Pitta Dosha symptoms such as a rise in body heat.

Melon seeds are rich in vital minerals such as Iron, Zinc, Magnesium and healthy fats
Lemon Peels are a rich source of Vitamin-C and help you maintain oral hygiene and health.

Marigold Petals are a well-known antiseptic and have been used for centuries against bacterial infections.
Why drink this tea?
The bioactive chemicals in green tea have been shown to improve cognitive performance. Green Tea is rich in Catechins, which are known to bind with harmful free radicals in our bodies and neutralise them.

Ingredients
Assam Green tea, Natural Apple Bits, Hibiscus, Lemon Peels, Melon Seeds, Marigold petals, Strawberry Flavour
Caffeine
Contains Caffeine

Mode



Can be consumed hot or cold

Steeping Instructions
Brewing Temperature: 90 deg.C; Brewing Time: 2-3 mins
Tasting Notes
Luscious aromas of apple and hibiscus and accents of marigold and strawberries
Origin
India
Packaging
Tight-lid cylindrical containers for loose leaves and sachets for tea bags are used to store teas after they have been vacuum-sealed in Matellised Packaging, which protects the teas from air and light while also preventing them from absorbing aromas and deteriorating over time.


View full details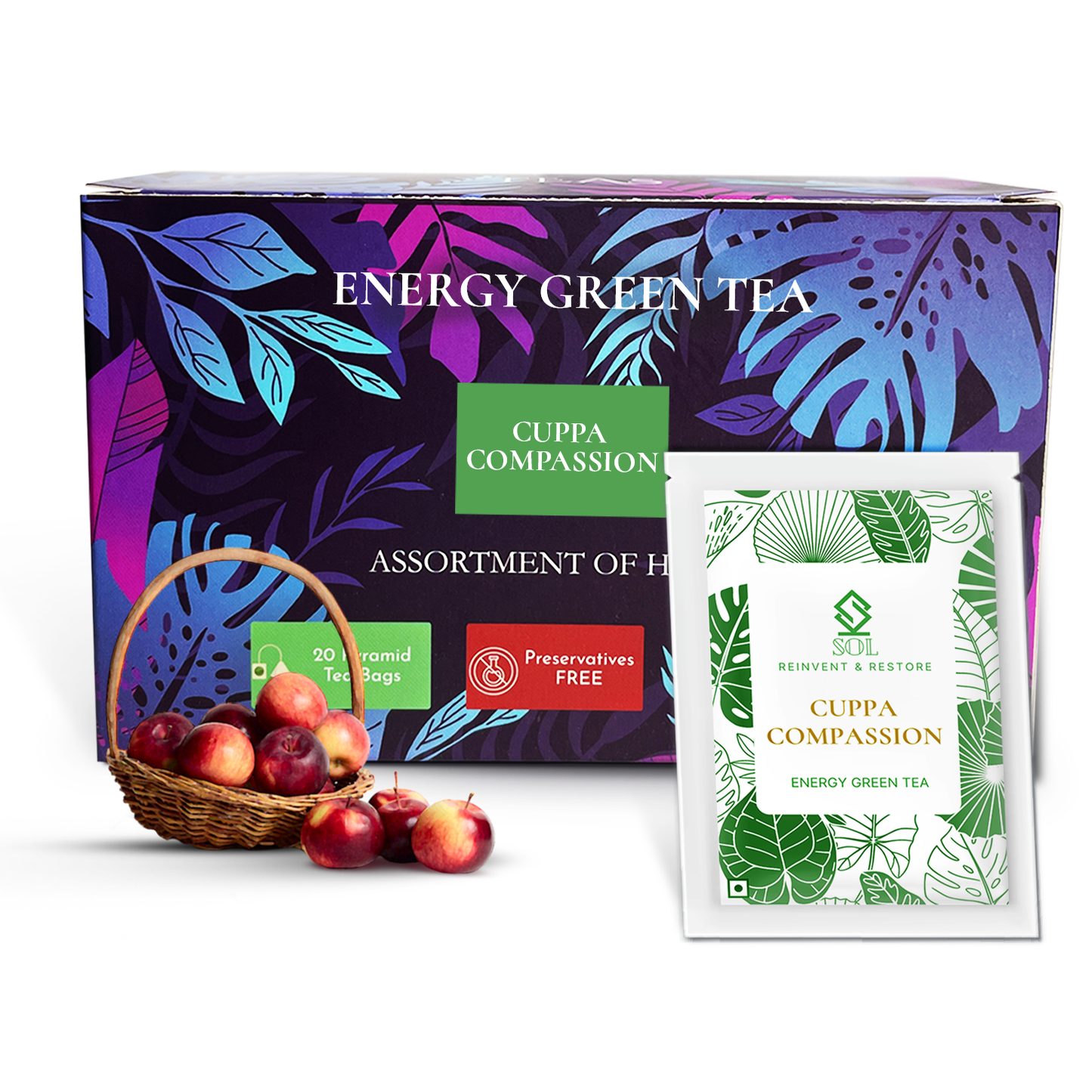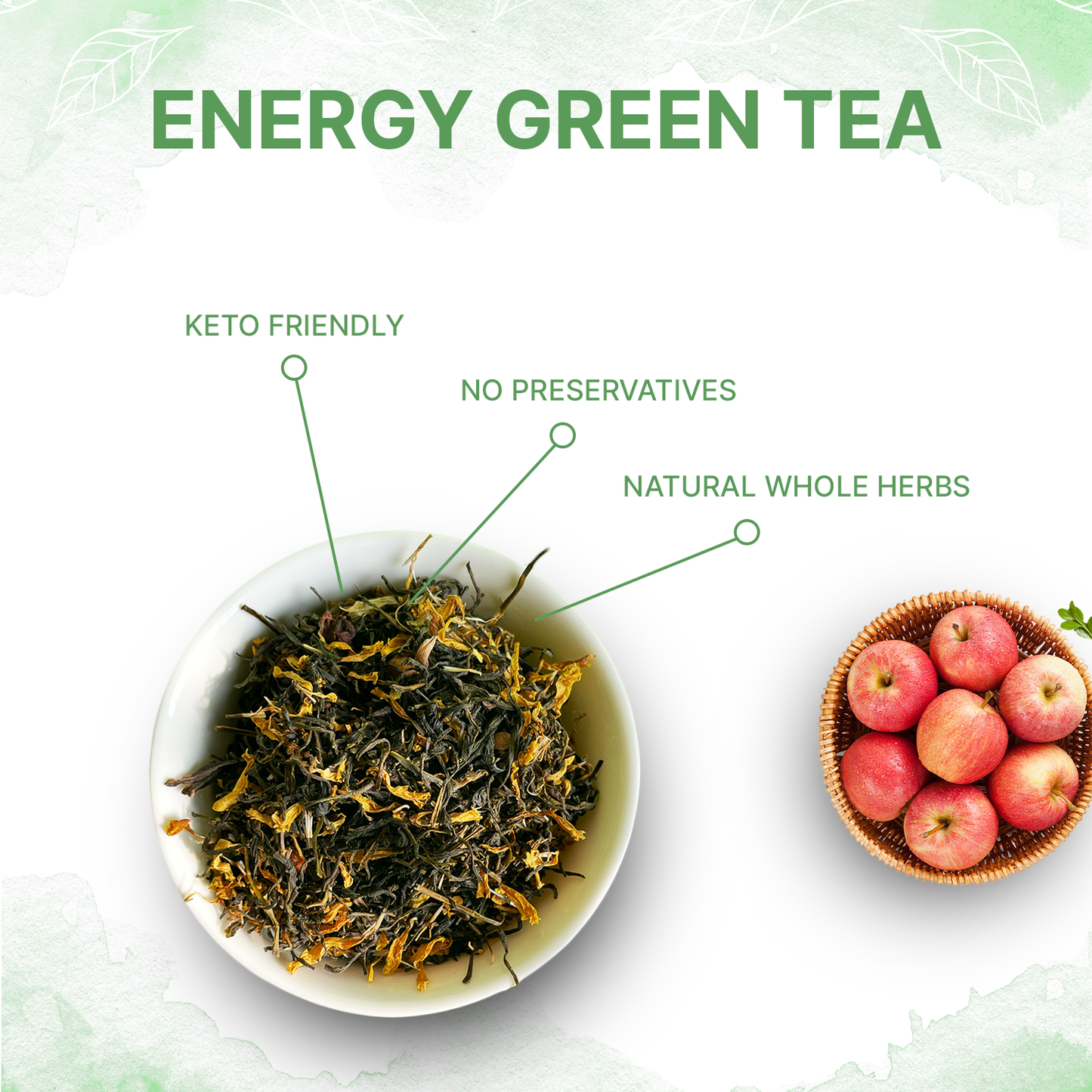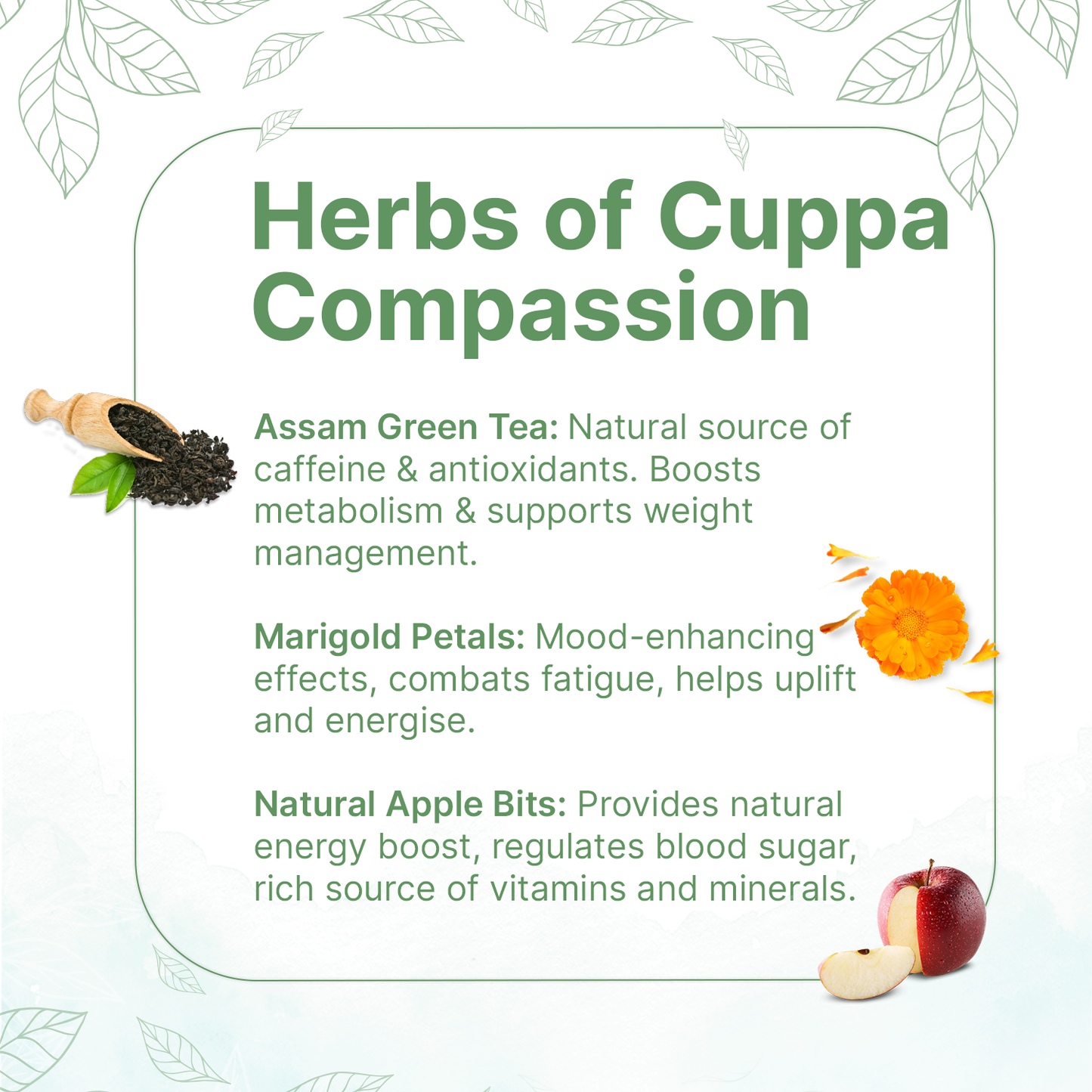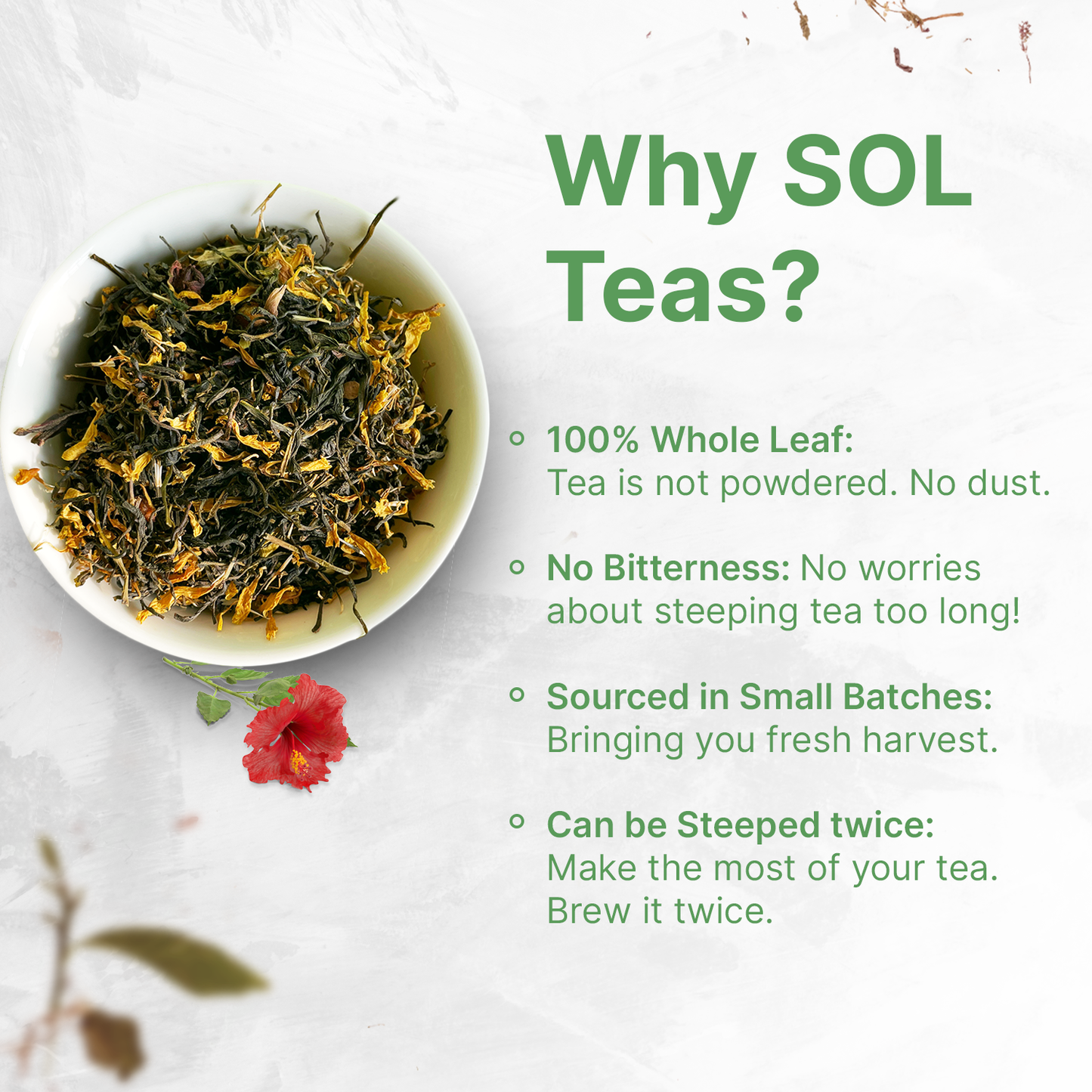 Shipping

We ship the product within 24 hours of order placement

Returns

Return valid for 7 days. The package needs to be sealed and in original condition.
Amazing and unique flavour
I bought this tea because of Marigold and apple bits in this tea. The tea has such an amazing aroma and flavour. Very unique and tasty. I bought this tea as a replacement to my coffee needs and it works wonders. It helps me stay active, reduces headache and keep the energy levels high. Must try and must buy.
Lovely Taste
I have tried so many green teas in my life. But this was definitely something different. Purchased this 2 weeks ago, it has such a nice aroma and taste. Marigold and green tea combination works great together. I wanted to replace my mid-day coffee with something low in caffeine, this product has done an amazing job of giving me all-day energy. Good product.